Merry Christmas 2006
As always, we hope this letter reaches all of you in good health & spirits. We've had yet another busy & still adapting to the empty-nest life style.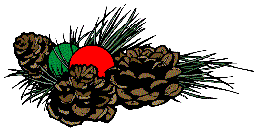 Eigil is off on a cruise, missing his first Christmas holidays & sailing the Pacific onboard the Coast Guard Cutter Morgenthau.
So, as always, our show & tell:

January; Once again we started the year in Laughlin chasing the off -road racing circuit.
February; We made an unscheduled stop at the Parker 425; then our yearly pilgrimage up to the Crab Feed; followed by a visit by Mark & Karen onboard a cruise ship.
March; Reaching the San Felipe 250 should have required chains to cross our local mountains; but the rest of the month we devoted to remodeling our humble abode.

April; We celebrated Eigil's twenty first birthday in Monterey; then visited mom & Luis in Portland.
May; Nothing but work.
June; Chased the Baja 500; and Cindy had working visits to Port Hueneme California & Harrisburg Virginia.

July; Began with Ron's, Skelly's, Tonya's, & Dave's parties; visited Puerto Nuevo with Mike, Elena, Chuck, & Diana; enjoyed a little belly dancing at Joss' Birthday party; the girls betting the horses at Del Mar; And doing Yosemite and Napa with Bill, Linda, Claudia, Leo, Mark, & Karen.
August; We rode all over the place on our little Yamaha Rhino, easily the most fun we've had with an off-road toy!
September; September saw us back in Northern California for Jake's twenty first birthday.

October; Worked like dogs to pay for all of this!
November; Headed for the Baja 1000; and camped out off of Ogilby road dunes.
December; Eigil will spend Christmas at sea; we'll be back at Ogilby Road one more time; & we'll spend New Year's again at Mike & Elena's in Apache Junction (I'll add links as it happens).


We hope your year was as rewarding to you as it was for us & hope that we'll have the opportunity to see you soon. And of course, we wish a very Merry Christmas to all of you & a Happy New Year!