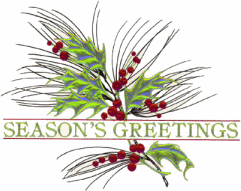 12/21/07
As always, our thoughts and best wishes are with you.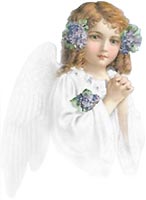 Our year was busy with lots of work and travel, and a fair amount of fun as well. As is our custom, this letter is our usual year-in-review, with each month's collection of pictures telling our story. We believe the old "picture is worth a thousand words" & hope it works for you!

December: Last year ended with a week out in the desert near Ogilby road.

Followed by New Year's weekend at Mike and Elena's and New Year's Eve at Rafael & Lupita's in Apache Junction AZ.

January: We began the New Year with a ride in the desert near Ocotillo with all the usual suspects.

February: Cindy took some time off on a working visit to Pennsylvania & to see family and the sights.

For years we resisted going on a cruise for reasons that proved to be unfounded. We spent eleven wonderful days with Mark, Karen, Bob, Pat, Tom, & Debbie, on board the Dawn Princess cruising up the Mexican West coast.

March: In stark contrast to the luxurious accommodations onboard the cruise liner, Eigil invited his old dad for a three day Tiger Cruise onboard his cutter.

Although we continue to cover off road races in California, Nevada, and Baja, Tony & Vicky arranged for us to cover a Hillclimb National at Carnegie State park.


April: Returned to Nothern California to celebrate Eigil's birthday.

Cindy passed on a Rhino ride & campout to Gonzaga Bay, off the east coast of Baja California.

May: We spent the month working and traveling for work to pay for all this activity!

June: Dennis, Mike, & Todd teamed up to race the Baja 500 for a 3rd in class & 21st overall out of 492 entries!

Rene & Dana had us over to celebrate Kaila & Daniel graduations.

& had a chance to collect old time photos of the Santa Monica crew.

Chuck & Diana also had us over to celebrate Bobby's graduation as well.


July: Hauled Jeff & Cindy to Puerto Nuevo & Ensenada for lobster

We joined Mike & Elena at a luxurious penthouse in Rocky Point.

Partied with Joe & Tonya's at their engagement party.

Cindy got her wish to attend Comic-Con San Diego.

And finished up with Kent's outrageous 50th birthday bash expertly choreographed by Eileen!

August: Eigil visited on his way back up to Alameda.

We camped out at Lake Morena with Jeff & Cindy.

I (Jeff) took some time off on a working trip to visit Darrel& Julie's at their lake house in eastern Virginia.

Cindy also took some time off to tour Connecticut and Maine.

Back from long working trips, we spent some time in the Bay Area visiting Eigil, Mark, Karen, Tony, & Vicky.

We ended a busy month with a last minute run up to Mike & Elena's in Arizona for some monsoonal weather and good food.

September: Another working month, this time with a visit to the Smithsonian's Aerospace Museum's Udvar-Hazy Center.


October: Yet another visit to northern California to deliver furniture for Eigil's apartment, with a side trip to see Alcatraz. Another batch off fires that ran us out of the house.

November: Saw us celebrating Dennis' birthday.

And this year we celebrated Thanksgiving at home with Eigil, Mike, Elena, Joss, Lourdes, Al, and Michie.

December: We both ended up spending the last moths of the year doing lots of traveling for work. I took some time off on weekends to visit Pearl Harbor and Waikiki. Cindy went on more trips but they were too short to do much more than work.

Cindy learned to knit this year & made literally several hundred hats like this one modeled by young Emma. Most of these hats ended up at number of charities.
A special thanks to Mike for playing virtually all the instruments and mixing the Christmas tune in you're hearing.
Hope you enjoyed your year as much as we did. We wish all of you a wonderful holiday season, and with some luck we' hope to see you next year!

... Jeff, Cindy, & Eigil