| | | |
| --- | --- | --- |
| | Happy Holidays! | |
| | | |
As always, we wish you a wonderful Holiday season and Happy New Year. As another year ends, we'll once again reflect on all the great times we've had with many of you over the year.

We managed to miss our 2009 and 2010 Christmas letters. So we'll relive all those adventures as well, starting with our latest adventure first.

November 2011 we spent time at the Grand Canyon with Mike & Elena, hiking down trails from the South Rim.

October was a busy month with our European vacation to Ireland and Denmark. In Ireland we stayed with Liam & Moira & had the opportunity to see from Dublin to Derry. Cousin Soes & Joergen took us all over Copenhagen & over to Eastern Jutland to Cousin Steen & Mette at the Bisgaard farm. And at the beginning of the month, we attended Joey & Alex's wedding close to the top of California.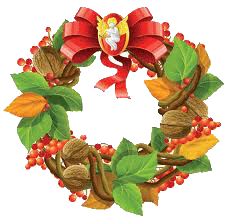 July was Mark's big Five-oh birthday Party in Vacaville, then returning the motor home south using the infamous Pacific Coast Highway. The beginning of the month was punctuated by our fifth annual Rocky Point trip in Puerto Peňasco, Sonora, Mexico.

June was Godson Daniel's graduation from high school party in Van Nuys California.

May Cindy visited Pennsylvania for aunt Marie & Putsie's birthday party.

April Eigil held his birthday at an indoor cart track in San Diego.

January ended with our largest of only five snowfalls we've experienced in Alpine. But the month begun with Mike & Elena celebrating New Years with us in San Diego.

December 2010 we spent the holidays in San Miguel De Allende Mexico.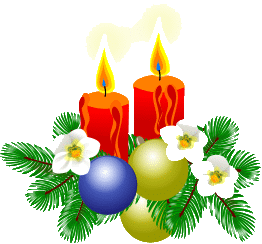 September was about taking some time off to go camping in the motor home. We stopped at Capitol Reef and Bryce Canyon were we spent long days hiking the beautiful trails in both National Parks.

August saw us attending Chuck & Stephanie's wedding.

July Nicole and Victor dropped by. We also held our fourth annual pilgrimage to Rocky Point with Mike and Elena and Enrique & Yoli.

May we went to Rafael & Lupita's graduation party & HD's Jan session. It was also Juliana's first birthday.

April saw Cindy photographing our spring flowers in Alpine. It was also the last race we've attended at Carnegie Park with Tony & Vicky.

December 2009 ended with Elena's birthday Party in Apache Junction Arizona. We also held a quiet Christmas with Eigil in Alpine.

November we enjoyed Thanksgiving with Kent & Eileen. Also camped out in Zion National Park in Utah.

October saw a court party for Halloween. Mike & Elena dropped by for some rest & relaxation around San Diego.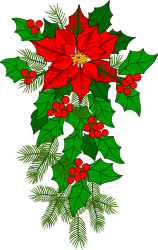 August we attended Laura, Paige, Sandy, and Tracey's Breast Cancer Fundraiser.

July was particularly busy with Cindy attending Shanna's farewell party. We dry camped at Fiddler's Cove. Cindy attended Comic-con. Went to both Julie and Tom's birthday parties. Made our pilgrimage to Rocky Point for some sun worshipping. And had a fourth of July Court party with our neighbors.

June celebrated Father's Day with lots of friends. Cindy also attended the Del Mar Fair with Polly.

May we visited Eigil in Petaluma. We also Camped out on Pinal Mountain. And Cindy took the opportunity to photograph the Carlsbad flower fields.

April Melissa had her baby shower. And we visited Mike and Elena in Apache Junction with Chuck and Diana.

March we attended Daniel's Confirmation in Los Angeles.

January we visited Mark & Karen and attended our most recent Crab Feed in Vallejo California.

Through all three years we continued to go out to the deserts of Arizona, California, Nevada, and Baja California to photograph off-road racing event for our Dirtfocus site, as well as travel for our respective jobs. So we have no complaints & have kept busy.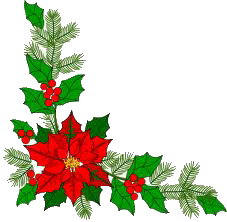 Again, we hope you're all doing well & are enjoying good food & health for the holidays. Best wishes from all of us,

Jeff, Cindy, & Eigil