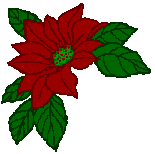 We wish all a very Merry Christmas and a Happy New Year. As for us, we've enjoyed yet another incredibly busy year that just blew by us before we knew it. Cindy & I remain in the same job as Civil Servants for the Navy, Eigil is completing his first semester at Grossmont college. Although by volume we did allot this year, most of it was essentially the same thing over and over.

December 2002, we had a wonderful Christmas south of the border in Zacatecas, San Miguel de Allende, and Queretaro, Mexico. Spent the vast majority of the time relaxing and eating, and enjoying family.

January, the year started with racing commitments the spanned the entire year. In all, we Participated in Nineteen Downhill mountain bike events and eight off-road races. Eigil was our focus for downhill and John for off-road racing, we both photographed the events and lent a hand as pit crew.

February, In one of the many times we saw Mike and Elena this year, we visited the infamous Biosphere two, and went to Chandler Arizona's Greek Festival with Enrique, Yolanda, & Tino.
March, We had the opportunity to haul Galard out to Laguna Diablo for his first ride in Mexico in many years. Mike & Elena Joined us for our usual pilgrimage to Sea World, And Eigil tried his hand at Hare Scrambles in Tecate.

April, Dennis took his new Pre-runner off-road creation out to the desert & it ran flawlessly the entire weekend.
May, In Pennsylvania we celebrated Putsie & Marie's Birthday, spent time on Bill & Linda's boat, & walked the waterfront in Philadelphia.

June, We where presented personalized t-shirts and honored by Eigil's teammates at Pig Fest 2003, for being Team Mom & keeping the team elbow deep in photos of their accomplishments. Kayla also held her eighth grade graduation, and we tried our hand at filming John's race car.
July, After a race, we visited Hoover Dam in one hundred twenty plus temperatures. Also spent a weekend down in Puerto Nuevo Baja California with Mike & Elena eating our hearts content.

August, Vivi and Sofia paid a visit from Mexico. We Saw Aunt Cheryl & Cheri in Santa Monica, Stayed up in Big Bear for Eigil's Race, and saw aunt Patti, George, Sue, Tim, & Dan in Pacific Palisades.
September, Had our second annual reunion with our old friends and neighbors in Lake Tahoe during races at Northstar. We shared a rowdy condo with Mark, Karen, Tony, Vicky, & the kids.

October, the Cedar Fire ran us out of town & we spent the night in a casino's parking lot east of San Diego, periodically calling our answering machine to see if the house was still there. Cindy kept our local firefighters fed & earned the nickname of "Soup Lady"!
November, Spent time admiring Mike and Elena's new patio in Apache Junction & took a drive out to Arizona's Mogollon Rim. Galard sold us his excellent trailer to use on all those race days away from home. We rode out at Superstition with Brian.

December, Cindy was invited to the launch of a satellite for her systems in Cape Canaveral. We'll have Christmas Eve at Al & Mitchie's, spend Christmas at home, and New Year in the desert.
We'll probably do the racing circuit one more year, then move on to other hobbies. We hope your year was as fulfilling for you and all of yours, and again wish you a Merry Christmas & Happy New Year!!
... Jeff, Cindy, & Eigil